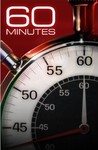 60 Minutes Season: 36 Episode: 42 - Yucca Mountain, Undercover Marketing, Surf`s Up!
Talk & Interview, Business, News - CBS
July 25, 2004
Steve Kroft reports on federal government plans to ship nuclear waste to Nevada for storage in Yucca Mountain; Morley Safer looks into "undercover marketing," the practice of making a sales pitch to potential customers who aren`t aware they`re being targeted. Also: Lesley Stahl interviews surfer Laird Hamilton.. 60 Minutes has been on the air since 1968, beginning on a Tuesday, but spending most of its time on Sundays, where it remains today. This popular news magazine provides both hard hitting investigations, interviews and features, along with people in the new. This episode first aired on tv on July 25, 2004. This tv series was broadcast under the Talk & Interview, Business, News genre. This series was bought and distributed by CBS network.