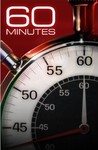 60 Minutes Season: 35 Episode: 30 - All in the Family, The Impossible Dream?, What About Syria?
Talk & Interview, Business, News - CBS
April 27, 2003
Steve Kroft investigates how the Government is awarding billions of dollars in contracts to rebuild Iraq; Mike Wallace reports on whether Syria may be next on the Bush Administration`s so-called hit list; Lesley Stahl looks into a plan to improve New York City`s troubled public schools.. 60 Minutes has been on the air since 1968, beginning on a Tuesday, but spending most of its time on Sundays, where it remains today. This popular news magazine provides both hard hitting investigations, interviews and features, along with people in the new. This episode first aired on tv on April 27, 2003. This tv series was broadcast under the Talk & Interview, Business, News genre. This series was bought and distributed by CBS network.