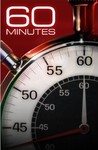 60 Minutes Season: 35 Episode: 10 - Title IX, Change of Heart, Was It Done with Mirrors?
Talk & Interview, Business, News - CBS
December 1, 2002
Segments include Bob Simon`s report on the debate over an antidiscrimination law that changed requirements for women in collegiate sports; an examination of prison health care by Steve Kroft. Also: a new theory about technical tricks employed by the old masters of painting is described by Lesley Stahl.. 60 Minutes has been on the air since 1968, beginning on a Tuesday, but spending most of its time on Sundays, where it remains today. This popular news magazine provides both hard hitting investigations, interviews and features, along with people in the new. This episode first aired on tv on December 1, 2002. This tv series was broadcast under the Talk & Interview, Business, News genre. This series was bought and distributed by CBS network.