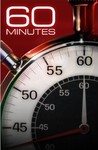 60 Minutes Season: 34 Episode: 14 - Athens 2004, Fat City, Where`s Ours?
Talk & Interview, Business, News - CBS
January 6, 2002
Ed Bradley reports on the Greek terrorist group 17 November; Morley Safer visits diet clinics in Durham, N.C.; Lesley Stahl investigates whether NCAA Division I athletes are underinsured and undercompensated.. 60 Minutes has been on the air since 1968, beginning on a Tuesday, but spending most of its time on Sundays, where it remains today. This popular news magazine provides both hard hitting investigations, interviews and features, along with people in the new. This episode first aired on tv on January 6, 2002. This tv series was broadcast under the Talk & Interview, Business, News genre. This series was bought and distributed by CBS network.