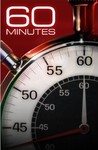 60 Minutes Season: 33 Episode: 23 - Here Comes the Judge, Who`s Next, Russia`s New Czars?
Talk & Interview, Business, News - CBS
March 11, 2001
Mike Wallace profiles New York City judge Leslie Crocker Snyder, who is known for her tough sentences; Steve Kroft investigates the possibility of cloning humans; Ed Bradley interviews Russian media mogul Boris Berezovsky.. 60 Minutes has been on the air since 1968, beginning on a Tuesday, but spending most of its time on Sundays, where it remains today. This popular news magazine provides both hard hitting investigations, interviews and features, along with people in the new. This episode first aired on tv on March 11, 2001. This tv series was broadcast under the Talk & Interview, Business, News genre. This series was bought and distributed by CBS network.