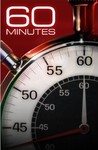 60 Minutes Season: 32 Episode: 48 - The Bicycle Thief, Gross National Happiness, Whose Country Is It?
Talk & Interview, Business, News - CBS
August 20, 2000
Bob Simon reports on the battle between religious Jews and secular Jews in Israel; Morley Safer looks at how TV is affecting the lives of Buddhists in Bhutan; Steve Kroft examines California`s three-strikes law, under which even nonviolent criminals receive mandatory sentences of 25 years to life.. 60 Minutes has been on the air since 1968, beginning on a Tuesday, but spending most of its time on Sundays, where it remains today. This popular news magazine provides both hard hitting investigations, interviews and features, along with people in the new. This episode first aired on tv on August 20, 2000. This tv series was broadcast under the Talk & Interview, Business, News genre. This series was bought and distributed by CBS network.