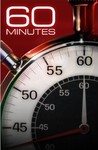 60 Minutes Season: 32 Episode: 28 - By Faith Alone, Tom Joyner, Locked Up for Life?
Talk & Interview, Business, News - CBS
March 26, 2000
Included: Lesley Stahl profiles radio personality Tom Joyner; Ed Bradley explores the question of whether Medicare should fund non-medical nursing facilities run by the Christian Science Church. Interviewees include Sen. Orrin Hatch (R.-Utah).. 60 Minutes has been on the air since 1968, beginning on a Tuesday, but spending most of its time on Sundays, where it remains today. This popular news magazine provides both hard hitting investigations, interviews and features, along with people in the new. This episode first aired on tv on March 26, 2000. This tv series was broadcast under the Talk & Interview, Business, News genre. This series was bought and distributed by CBS network.