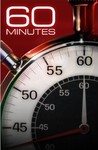 60 Minutes Season: 32 Episode: 10 - Untouchable?, Carol Burnett, R.U.C.
Talk & Interview, Business, News - CBS
November 21, 1999
Scheduled: A report on Mexican drug trafficking includes an interview with Jorge Medrazo, the country`s Attorney General, who discusses the case of former Gov. Mario Villanueva of the state of Quintana Roo. Villanueva, suspected of aiding drug lords, disappeared on March 27, 1999. Ed Bradley is the correspondent.. 60 Minutes has been on the air since 1968, beginning on a Tuesday, but spending most of its time on Sundays, where it remains today. This popular news magazine provides both hard hitting investigations, interviews and features, along with people in the new. This episode first aired on tv on November 21, 1999. This tv series was broadcast under the Talk & Interview, Business, News genre. This series was bought and distributed by CBS network.