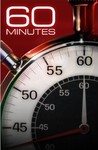 60 Minutes Season: 26 Episode: 2 - Fingered/`A` Is for Abstinence/The Mad Russian?
Talk & Interview, Business, News - CBS
March 6, 1994
A profile of Vladimir Zhirinovsky, leader of Russia`s Liberal Democratic Party; a report on abstinence being taught in sex education; and a piece on how new technology led to an arrest in an unsolved murder.. 60 Minutes has been on the air since 1968, beginning on a Tuesday, but spending most of its time on Sundays, where it remains today. This popular news magazine provides both hard hitting investigations, interviews and features, along with people in the new. This episode first aired on tv on March 6, 1994. This tv series was broadcast under the Talk & Interview, Business, News genre. This series was bought and distributed by CBS network.